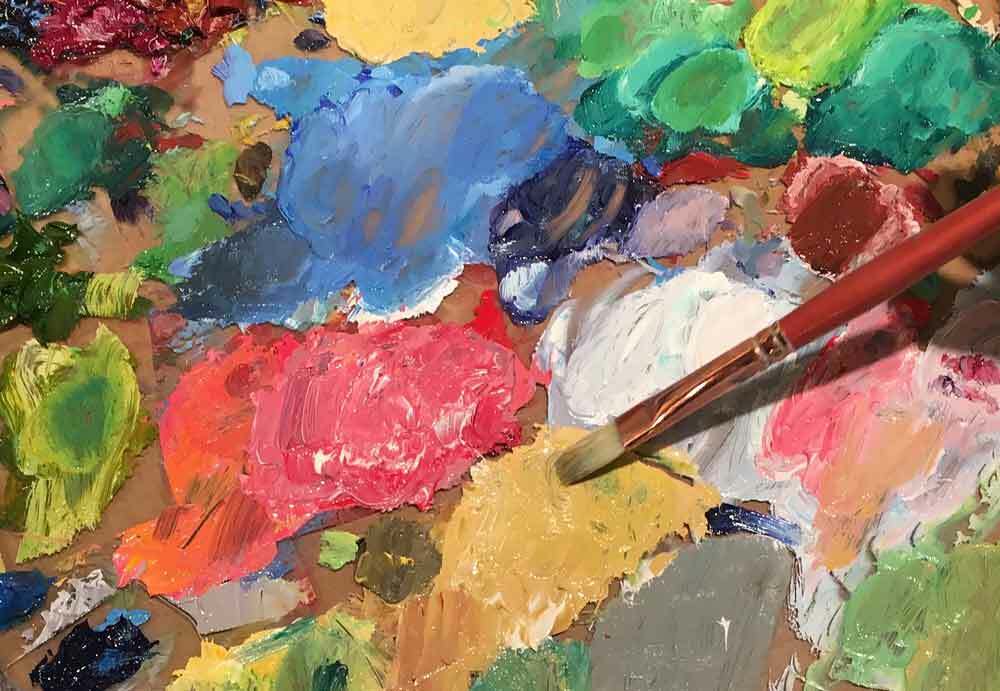 Portico Fine Art offers a variety of painting classes suitable for every skill level.
Instructor Jordan Pope believes in sharing the secrets of good art and focuses on individual instruction to develop specific skills in a positive, nurturing atmosphere.
Classes are not only for serious students—they're also for the hobbyist who is enriching their life with the love of beauty and expression.
Many of Jordan's students have gone on to win awards, have gallery exhibitions, and enter professional art shows.
Studio Classes
Now accepting registrations
Studio classes are now held in The Monet Room, our new painting space in the building behind the gallery. We offer patio and indoor classroom options.

Please call (805) 729-8454 to register.
Beginner and Advanced
Small Classes (up to 10 to 14 students)—receive individual instruction
Oils and Drawing
Classes are held safely and in accordance with health guidelines
Classes times:

Tuesday mornings 10:00am to 12:30pm
Tuesday afternoons 1:30pm to 4:00pm
Wednesday mornings 10:00am to 12:30pm

Ongoing classes in 6-week increments (1 class per week), start anytime you want
Convenient reserved parking
Please call (805) 729-8454 to receive information on these wonderful classes and our new procedures to ensure you have a healthy, happy experience.
Plein Air
Learn to paint Alla Prima style in nature
Next Plein Air Workshop: to be announced in Spring 2022.

How to start and complete a painting
Alla Prima style painting, using wet into wet paint
Learning to see and simplify your subject
Massing in correct color values
How to make natural believable color
Aero perspective in painting
Creating a focal point
How to use painterly edges and learning to see them
Please call (805) 729-8454 to receive more information on this wonderful workshop.
About the Instructor, Jordan Pope
---
Jordan has taught classes and workshops since 1993
Voted "Best Art Instructor," Montecito Journal's 2013 "Best of the Best"
Her paintings have graced the covers of 5 Southern California magazines
Member of the Oil Painters of America, American Impressionist Society and the California Art Club
Color Workshop
Discover and master color mixing and matching
Next Color Workshop: to be announced in Spring 2022.
Learn about:
Making the colors of nature
Warm and cool colors
Formulas for making skin tones
Creating highlights and shadows
Basic color mixing
Please call (805) 729-8454 to register or receive more information about this workshop